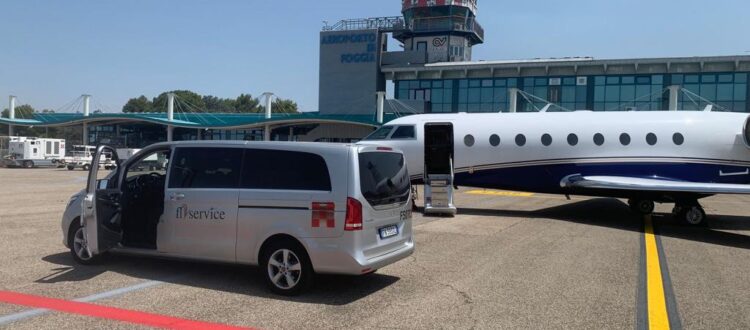 Only Handler for General Aviation
Fly Service has been appointed the only handler for General Aviation at Foggia Airport/ Gino Lisa. Operations started on the 29th of July.
LIBF is located in central Italy, in a strategic position, close to LIRN, LIRI, LIRA, LIBD and LIBR. The airport can be easily used either as an alternative to the mentioned airports or for parking.
The dimension of the RWY is 1725 x 47. There are 2 parking stands for ICAO class C A/Cs and 4 parking stands for ICAO B A/Cs.
Aerodrome category for fire fighting CAT 2 ICAO. The elevation to CAT 5 ICAO is available on request 24H before STA/STD.
Do not hesitate to contact our team for more details!